And here's Claire, Xander's esper girlfriend from EOTA. You can see the picture I based her off of in his artwork thread.
People wear a lot of clothing on Dezo: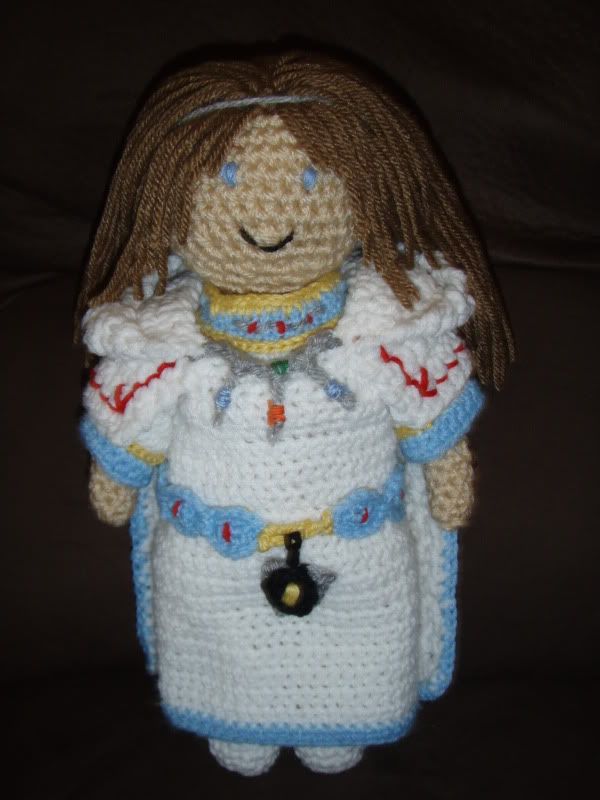 She has a bit too much hair for the hood to be fully functional, but you can sort of make it work: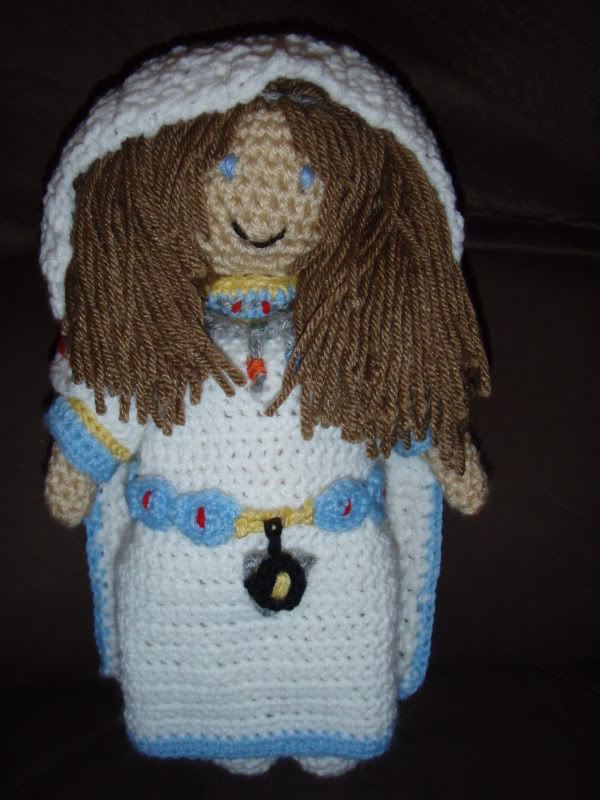 You can see more of her cloak from the side. Ignore the piece of hair that appears to be strangling her:
I tried giving her a nose, but she was having none of it, so plushies will only get noses when absolutely necessary. She has eyebrows, but they're a little hard to see under her hair.